Welcome to Cedar Rapids Bank & Trust!

At CRBT, we strive to build a lasting relationship with you and your team by delivering superior personal and professional service. We believe that begins with 1) sharing your CRBT relationship team with you and how to contact them for daily support, questions, or additional needs; and 2) providing photos so you can start to put faces with names! We are excited to have you as a client and serve as your trusted business partner for many years to come. Thanks again for your business. We look forward to being People you can bank on.
Your CRBT Commercial Banking Team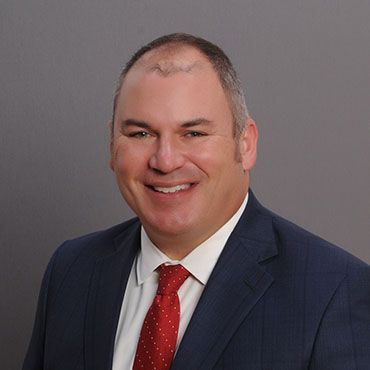 Josh Moore
Senior Vice President, Commercial Real Estate Manager
Josh is your primary relationship manager at Cedar Rapids Bank & Trust.
Brandon Scheitlin
Associate Relationship Manager
Brandon works closely with Josh Moore as one of his back-ups for oversight of the commercial loan portfolio including underwriting, analysis, completion of credit presentations, and internal servicing and monitoring.
Kristy Jellison
Relationship Banking Associate II
Kristy is responsible for preparing commercial loan documents, overseeing the loan closing activities, maintaining loan files, providing product and service information to clients, and processing transactions as it relates to client accounts.
Your CRBT Treasury Management Team
Amanda Opfer, AAP
Vice President, Treasury Management
Amanda is ready to provide you with a suite of treasury management solutions including business online banking, information management (account analysis and reconciliation), receivables management (ACH, lockbox, cash processing, merchant processing, and remote deposit), payment and disbursement (bill pay, credit cards, sweep accounts, etc.) and fraud prevention services (positive pay, ACH fraud monitoring, etc.).
Treasury Management Support Team
GROUP CONTACT INFORMATION:
Connect with our first available team member by utilizing our group phone number and/or group email address. The TM support team is ready to assist you with any of the following daily service needs such as business online banking, business credit cards, merchant processing and any business-related inquiries.